| | |
| --- | --- |
| Utilizamos cookies propias y de terceros para ofrecer nuestros servicios, recoger información estadística e incluir publicidad. Si continúa navegando, acepta su instalación y uso. Puede cambiar la configuración u obtener más información en nuestra política de cookies. | |

Language:

Zone

Valencia

Servicios Vive Zone

Adra y Roquetas de Mar

Albacete

Alicante

Barcelona

Benidorm - Marina Baixa

Cartagena - Mar Menor

Granada

Los Alcazares

Madrid

Molina de Segura

Motril

Murcia

Sevilla

Tenerife

Torrevieja - Vega Baja

Valencia

Zaragoza

ENVIRONMENT

RECYCLING OUTLETS

RECYCLING TIPS

ENVIRONMENTRECYCLING TIPS

23 JANUARY 2021

| | |
| --- | --- |
| | REUSE OF RESOURCES |

1. Before you throw something away think whether you can get some other use out of it or not.

2. Separate you organic from non - organic waste: this will help reduce waste, and make flowers and plants in your garden look bigger and more beautiful. You can throw organic waste (vegetable scraps) in you potting soil or garden.

3. Avoid disposable products: sometimes using and washing can be more work, but much better for our lives and those of our children and grandchildren. This is the planet they will inhabit!

4. Always choose beverages and products that come in returnable containers.

5. Button cells or conventional batteries are NOT to be thrown into garbage. There are special containers in department stores and in many areas of the city for depositing of batteries. You'll be helping to preserve the environment.

6. Collect and donate unused medicine before it expires.

7. Clean and reuse plastic bags, aluminum foil or glass bottles, it is an easy task but it has a great impact on the care of the natural environment.

Any wrong information?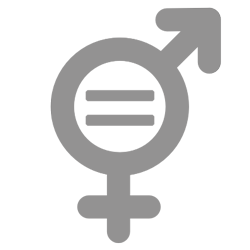 Committed to equal opportunities for men and women.
Copyright © 2021 Vive Zone - All rights reserved.