| | |
| --- | --- |
| Utilizamos cookies propias y de terceros para ofrecer nuestros servicios, recoger información estadística e incluir publicidad. Si continúa navegando, acepta su instalación y uso. Puede cambiar la configuración u obtener más información en nuestra política de cookies. | |

Language:

Zone

Benidorm - Marina Baixa

Servicios Vive Zone

Adra y Roquetas de Mar

Albacete

Alicante

Barcelona

Benidorm - Marina Baixa

Cartagena - Mar Menor

Granada

Los Alcazares

Madrid

Molina de Segura

Motril

Murcia

Sevilla

Tenerife

Torrevieja - Vega Baja

Valencia

Zaragoza

RESTAURANTS

BARS AND RESTAURANTS

DINING AREAS

CUISINE

LOCAL RECIPES

RESTAURANTSLOCAL RECIPES

26 NOVEMBER 2020

RECETAS

Rabbit and snails rice (see recipe)

A delicious rice dish prepared with snails and rabbit meat.

 Mar Menor soupy rice (see recipe)

A rice based casserole cooked with fish and Huerta products.

Lean meat in tomato sauce (see recipe)

One of the most typical Murcia tapas that you can sample in any bar.


Michirones (see recipe)

A stew made of beans, chorizo sausage and jamón.

Beef or lamb meat stew cooked with chickpeas.

Traditional local stew made of mainly vegetable ingredients from the local Huerta.

Consists of onion, zicchini and potatoes scrambled eggs.

Serve with sardines, sausages,on their own or with chocolate.

POSTRES

A delicious biscuit made dessert, covered in coconut flakes.

Leche frita murciana (see recipe)

Dessert made out of flour, milk, surgar and cinnamon.

A typical local dish made out of a lemon leaf.

Torrijas Murcianas (see recipe)

Everyone's favourite all year round!

This is a traditional local dessert exported to different countries.

Any wrong information?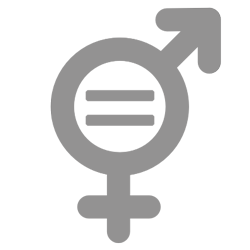 Committed to equal opportunities for men and women.
Copyright © 2020 Vive Zone - All rights reserved.